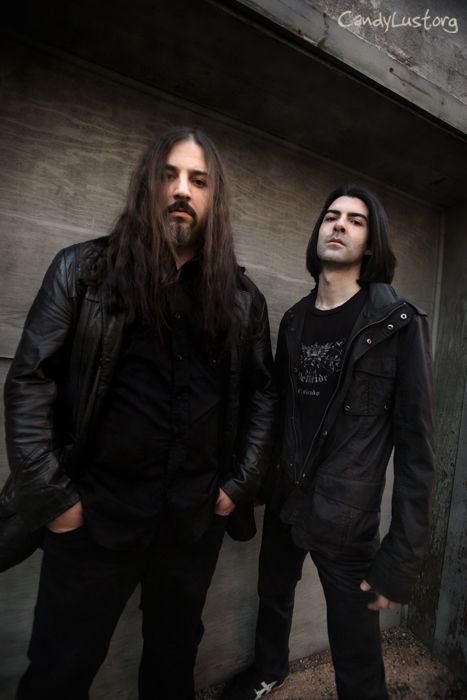 http://www.metalkrant.net/?page=4&message=3505&adv=1
Q. First of all thank you for taking the time to do this interview. How are you?
S- I am doing great thank you. 



Q. How have the shows in Europe been going so far?
S- Shows have been great, we are really enjoying interacting with fans. 



Q. Are you excited for the shows in The Netherlands? What are your expectations? 
S- Yes I am looking forward to coming to Holland with APHND, I think we have the potential of becoming very popular in Holland.



Q. Before a tour, when you see a place like Amsterdam in the tour schedule, what are the first things that cross your mind? 
S- I love Amsterdam since the first time I came in 1991. Good coffee, good weed, good people and a beautiful city with great architecture. 


Q. Could you describe a APHND show for people who haven't been to one yet, what can they expect? 
S- A really good rock show with a dark sense of humor. 


Q. What's the most important aspect of a live show for you? 
S- Singing in perfect pitch is what I focus on. Some nights I nail it and some nights can frustrate me. It's different every day from venue to venue. 


Q. Your debut album "And Hell Will Follow Me" was released last year. Was it received by the press and the fans as you had hoped for? 
S- Yes it went beyond what I expected and am so proud to put out on another great album to my history. 






Q. Revolver actually included the album in the top 10 of best releases of 2011, what were your thoughts upon hearing that? 
S- Completely honored and amazed, I was so surprised to get such high recognition. 


Q. Did you approach the writing and recording process for the album differently than you've done so in the past for other projects? 
S- Yes very different where I played all the instruments and wrote and arranged it all myself. 


Q. Can you tell us more about the concept of the record? 
S- It's about the bottom level of humanity, betrayal, drugs, murder, suicide and evil. A man loses his woman turns to drugs, goes insane then fancies murder and eventually kills himself. 


Q. The album has been out for over six months now. Is there anything you can think of right now that you really would like to do or approach differently on the next record? 
S- No I want to continue the same theme and artwork throughout, don't want to change to much from the first album. 


Q . What is it to like start all over again with a new band, building up a fan base etc.? 
S- It is a lot of hard work but I am having fun at it again. I enjoy this new fan base we are creating especially all the darker genre crowds. 


Q . When you started APHND, what were your goals for the band, and are they any different now? 
S- My goals are the same, to try to continue writing music and moving my career forward as best as I can. 


Q. Are there plans for a new record already? 
S- Yes I have around 9 songs written for the next album and I will continue to write so I can choose the best songs for the release. 


Q. So what more is in store for you guys in 2012? 
S- try to do a couple of more tours, come back to Europe in the summer and work on the new album simultaneously. 


Q. Is there anything else that you would like to say to our readers? 
S- Thank you so much for your support throughout my life and I can't wait to perform for you in Holland.